LATEST NEWS: - 9'th of April 2011 Back on air after repair.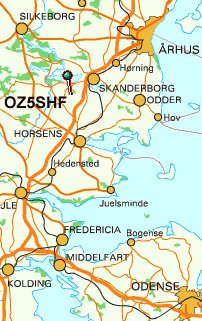 The 10 GHz / 24 GHz beacon OZ5SHF is located in JO45VX, abt. 15 km north of Horsens in Denmark. It's placed halfway up a commercial mast situated on the highest point in Denmark - Yding Skovhoj, 210 meter ASL - with a clear "shot" in all directions.

The beacon is built into a watertight housing, with two slotted waveguide omnidirectional antennas mounted on an extention arm.
Here Verner OZ5TG is struggling to mount the beacon 35 meter up the mast.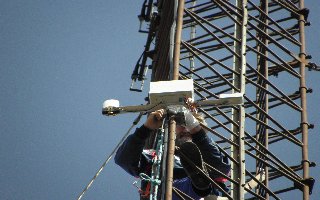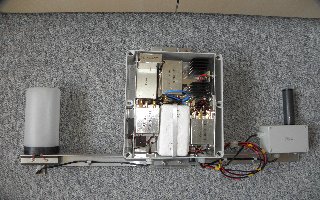 Technical specifications:
Frequency 10368,900 MHz
Power 25W ERP
Frequency 24048,900 MHz
Power 7W ERP
OCXO OZ9ZZ design. GPS locked
Modulation F1
Height 210 meter ASL
Locator JO45VX
If you hear OZ5SHF, please send me a reception report.

List of other OZ beacons.

Back to OZ2OE homepage.