The beacon was build in 1984 and is a combined 50 MHz and 144 MHz transmitter with a common keyer unit. It has output's of 20W and 10W on the two bands.
In addition to the beacon mode the 144 MHz transmitter can be manually keyed - CW - on a x-tal controlled frequency (144.269 MHz) outside the beacon band. This was done for the - unlikely - case of "the opening of the century".
Originally the beacon was placed on the northeast coast of Greenland in IQ06, but was later moved to Qaqortoq on the southwest coast in GP60XR. It's still operational on 50 MHz, but the 2 meter beacon is QRT.
More information on 50 MHz beacons in Greenland can be found on OX3LX's homepage.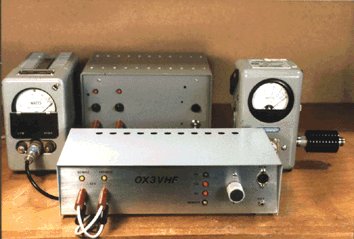 OX3VHF during burn-in in 1984 prior to being shipped to Greenland. Note that both wattmeters are showing full power.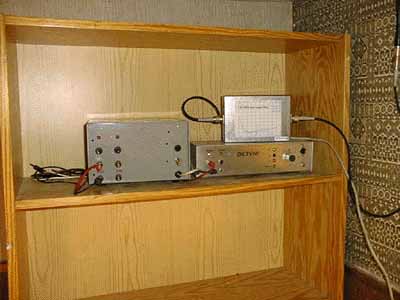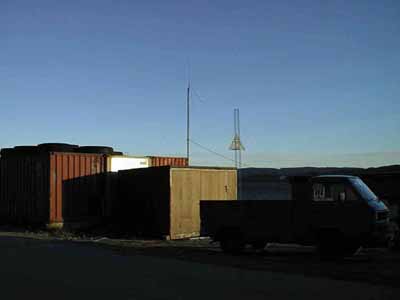 - and OX3VHF today in Qaqortoq, with a picture of the GP antenna.
Technical specifications:
Frequency 50.045 MHz
Power 20 W
Frequency 144.902 MHz
Power 10 W
Back to OZ2OE homepage.